Shrek Retold is a scene-for-scene, crowd-sourced remake of the first Shrek movie from 2001. The film features over 200 creators in different styles such as live action, animation, stop motion, etc. Some collaborators include Hot Dad, SiIvagunner, Jamie Loftus, Marc M "Sick Animation", David Lieve Hart, Noah Munck "Sadworld", Damon Scott "Broken Pixels", Ryan Dorin "Rayboy Genius", KC Green, Anthony Fantano, Doug Lussenhop "DJ Douggound", Chris Bores "The Irate Gamer", Cherdleys, and "Smiling Friends" co-creator Michael Cusack. Shrek Retold was critically acclaimed and became 3GI's most viewed and popular video.
"A NOSTALGIC FEVER DREAM"
VICE
"BUCKLE UP"
FUNNYORDIE
"TOTALLY FUCKING NUTS"
AV CLUB
"A GLORIOUS TREASURE"
Phil Lord (Producer, "Spider-Man: Into the Spider-verse")
"GREATEST HUMAN ACHIEVEMENT OF ALL-TIME"
Mike Rianda (Director, "The Mitchells vs the Machines")
"SHOCKINGLY ORIGINAL AND COMPELLING"
Schaffrillas Productions
"I KINDA LIKED IT"
Adam Johnson "YMS" What are you waiting for? Watch the full movie for FREE RIGHT NOW!
Shrek Retold - Digital Download
Regular price
Sale price
$0.00 USD
Unit price
per
Sale
Sold out
Share
View full details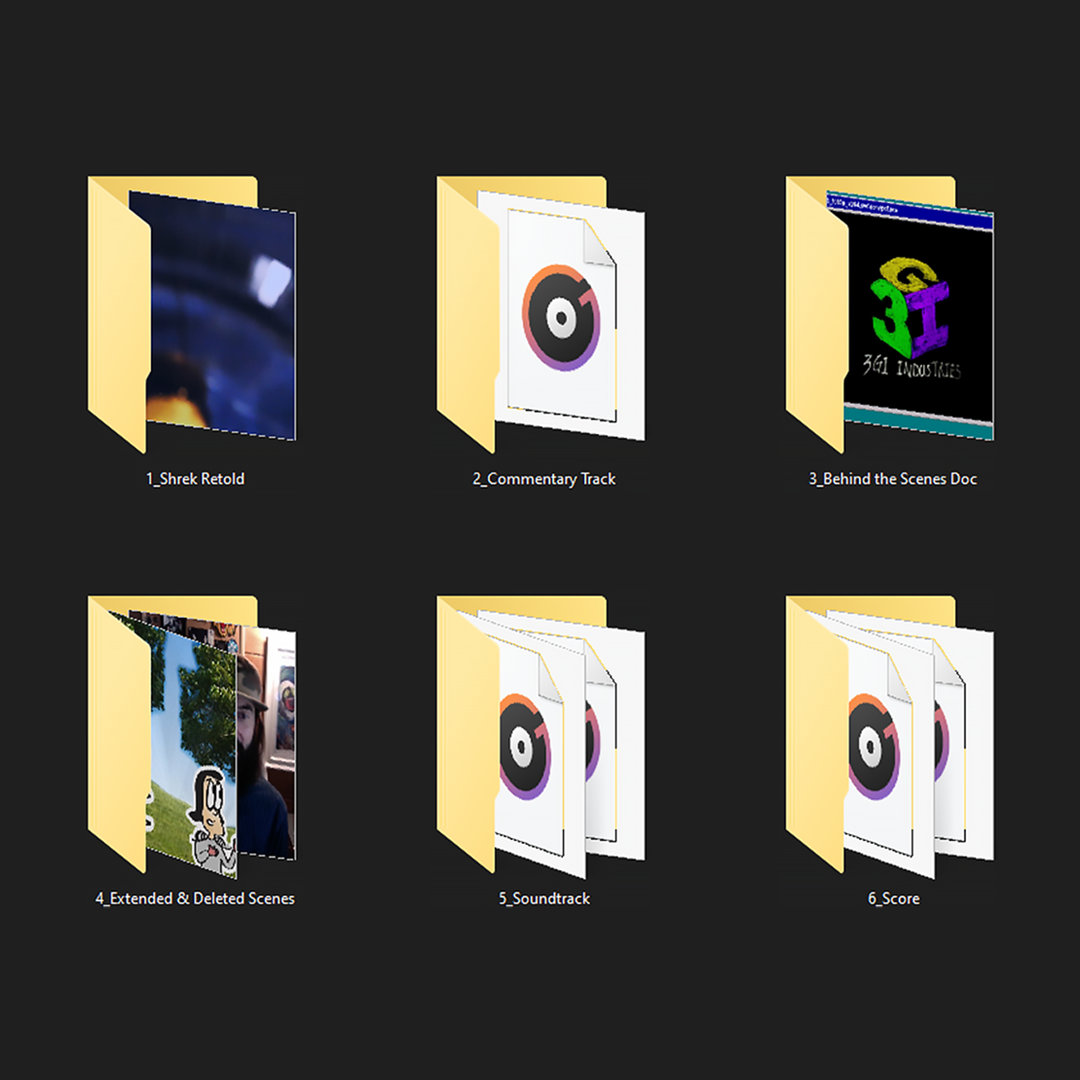 Shrek Retold - Blu-Ray
Regular price
Sale price
$30.00 USD
Unit price
per
Sale
Sold out
Share
View full details